Front End Developer

India
Section 4, Clause 1 of the US Constitution, the "Election Clause," gives Congress sweeping powers to oversee states' federal elections @POTUS @Sen_JoeManchin - SAVE DEMOCRACY & make the #ForThePeopleAct & the #JohnLewisVotingRightsAct LAW

#VoteBlue22 #wtpBLUEpic.twitter.com/Hna9f8lTEw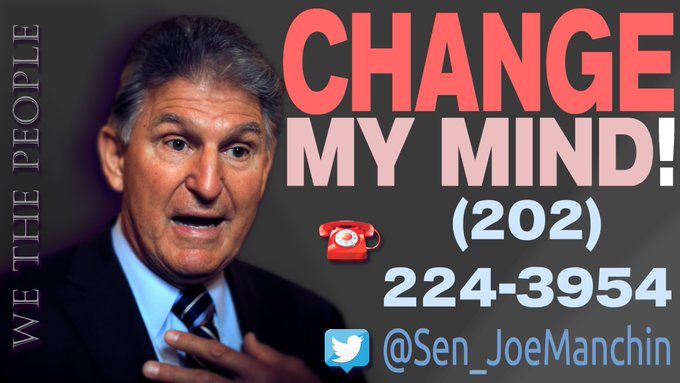 What chance do you think we have of changing How Manchin's mind? He literally hosted a boatload of TFG's favorite Republicans over the weekend.
Don't think his mind can be changed. It's been bought and paid for
My prediction is we'll have federal LE at red state polling sights. A dangerous future for all.