Front End Developer

India
Margaret Atwood







pic.twitter.com/N5qFNeIrYD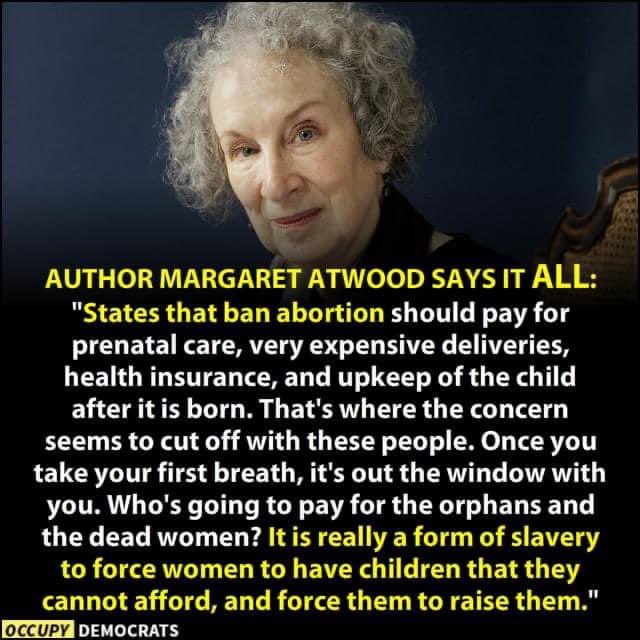 I understand the need to call out the hypocrisy of right to life, but the freedom to choose is just that. Women must be allowed to choose if they want to carry a fetus to term or not, regardless of the ability to raise it. Freedom of choice isn't conditional. It is absolute.
I read about a woman who murdered All of her baby's. This was years ago. Just wondered if the reason was she either didn't know or couldn't get an Abortion...





That's usually a form of mental illness- sometimes baby blues can turn into psychosis- but because society isolated women after childbirth socially we often miss that until it's too late too
How else you gonna keep the little ladies in line?
I agree...child abuse and abandonment is going to skyrocket.
The Freedom Of Choice Will Never Go Away.