Front End Developer

India
NEW: @OversightDems released notes taken by then-Acting Deputy AG Donoghue of a 12/27/20 call with Pres. #Trump & former Acting AG Rosen, revealing attempts by Trump to pressure the 2 most senior officials at the DOJ to help overturn the #2020election or risk losing their jobs.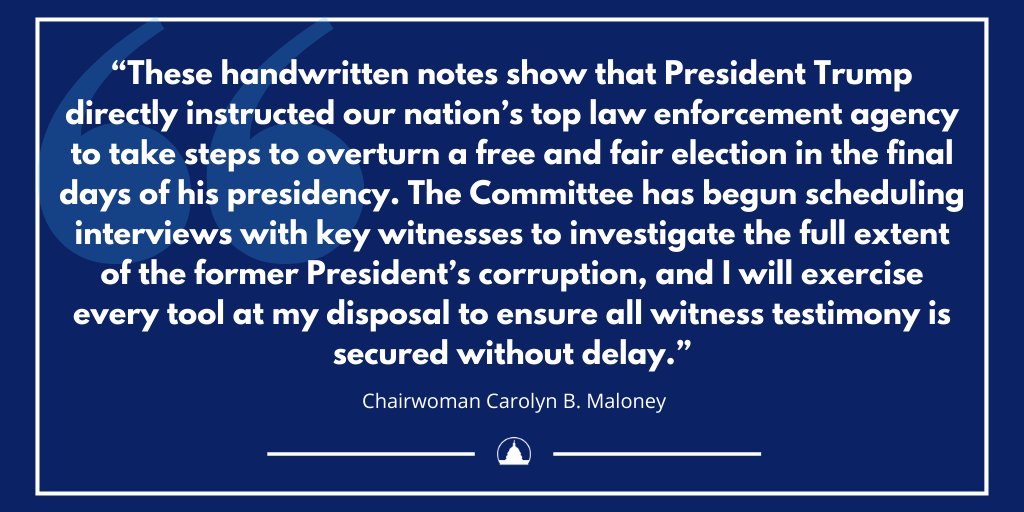 These handwritten notes of the December 27, 2020, meeting provide additional evidence that former President Trump pressured top DOJ officials to take official action to overturn the results of the 2020 election

"- DAG … 'understand that the DOJ can't + won't snap its fingers + change the outcome of the election, doesn't work that way.'" (p. 4)pic.twitter.com/w9wKqsnwjr
" - P: 'Don't expect you to do that, just say that the election was corrupt + leave the rest to me and the R. Congressmen.'" (pp. 4-5).pic.twitter.com/mFmDeI4AG0
This is their 2024 Candidate.
That would be considered a coup attempt & treason