Front End Developer

India
Classic @erinotoole's @CPC_HQ: Do as I say, but not as I do. The hypocrisy is unreal.

#cdnpoli

pic.twitter.com/mLevcpW6eE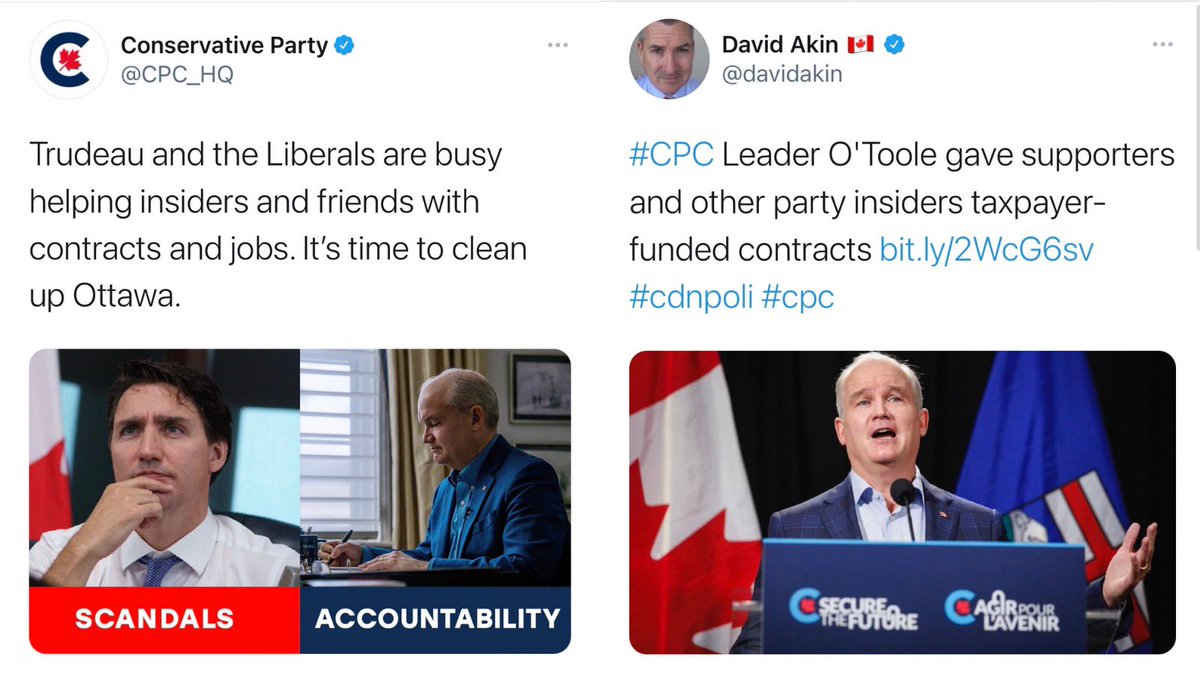 No it's "look over there, not here" seems to be a trump & GQP move!
As is the danger from a tax payers funded aide trying to get Social Cons who seek to remove women's health rights into power.
It's super cute that all of you current MP's are posting almost the same message word for word today. Did JT send out a memo to slander campaign before actually announcing the election. At some point after 6 years in power you'd think you could all run on what you've done
Prime Minister O'Toole?? the jokes write themselves...
More like prime memester.
Is the Office of the Conflict of Interest and Ethics Commissioner of Canada engaged? This cannot stand @EthicsCanada. #cdnpoli

Yes, what other party is rushing to the EC to demand an investigation?