Front End Developer

India
I made a goal during my subathon if I hit 100 subs I'll do a giveaway! Im giving away a Set Booster Box of Crimson Vow! If you'd like to enter you MUST do all of the following:

Like this tweet

Retweet this tweet

Follow me on Twitter Winner announced October 23rd!pic.twitter.com/Njpu9evYUo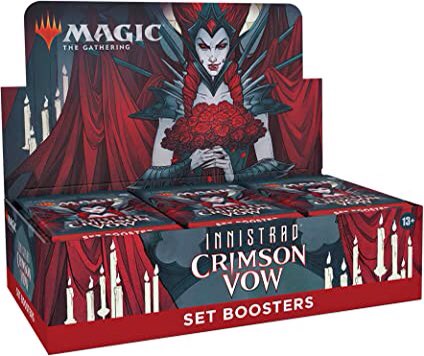 All areas eligible, but if you reside outside of the United States or Canada and if you win, I ask that you cover the shipping please.

This is for to win a preorder of a Crimson Vow Set Booster box.

What are you hoping to see in Crimson Vow?

Good Luck everyone and hope the RNG Goddess smiles upon you!!!
Haven't played Magic in person for a long while, but this is enticing for a chance to get friends together for Limited.
I think it would be a great time with friends! Would be kind of odd with a Set Booster box but I'm sure it'll work out some how!
I am kinda surprised I just heard about this and comes out on my 21st going to be a good birthday
I'm excited for this new set! Mostly because new Standard!