Front End Developer

India
¡SORTEO POR LOS 450 SEGUIDORES!

Steps! 1.- Follow me! 2.- RT and

3.- Comment: I want to participate Two winners!!! THANK YOU!!!pic.twitter.com/peK2KUZUL6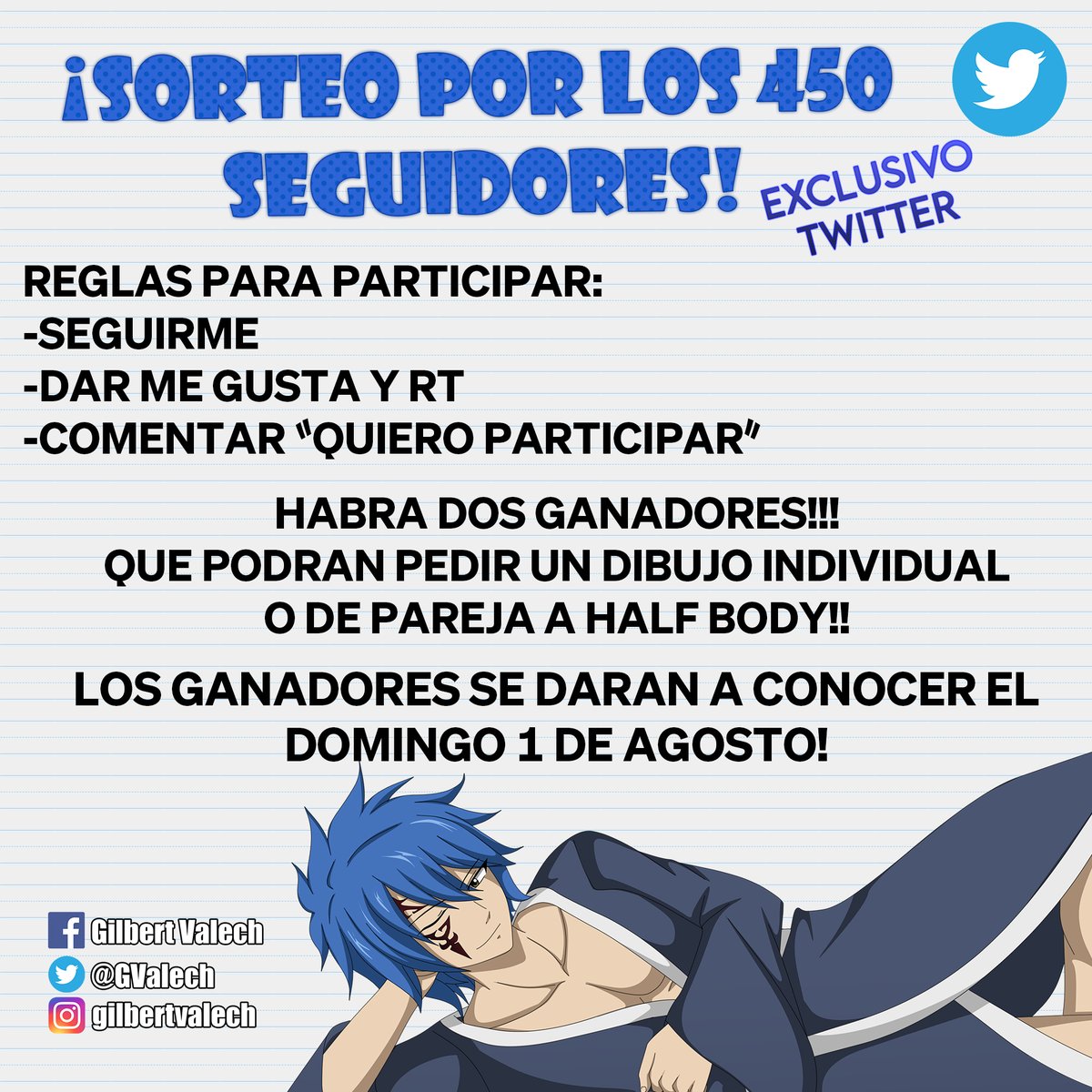 Seguir las reglas xD debes comentar "Quiero participar"
Perate xD te falta el Retwittear xD
Quiero participar




Hahahaha ahora si xD ya estas participando hahahaha
Ya estas participando xD!