Front End Developer

India
MAJOR UPDATE: planned America First rally cancelled. See statement below. #abc7eyewitness #NBCLA #KTLA #KCBS #fox11pic.twitter.com/RXGfbYeQjp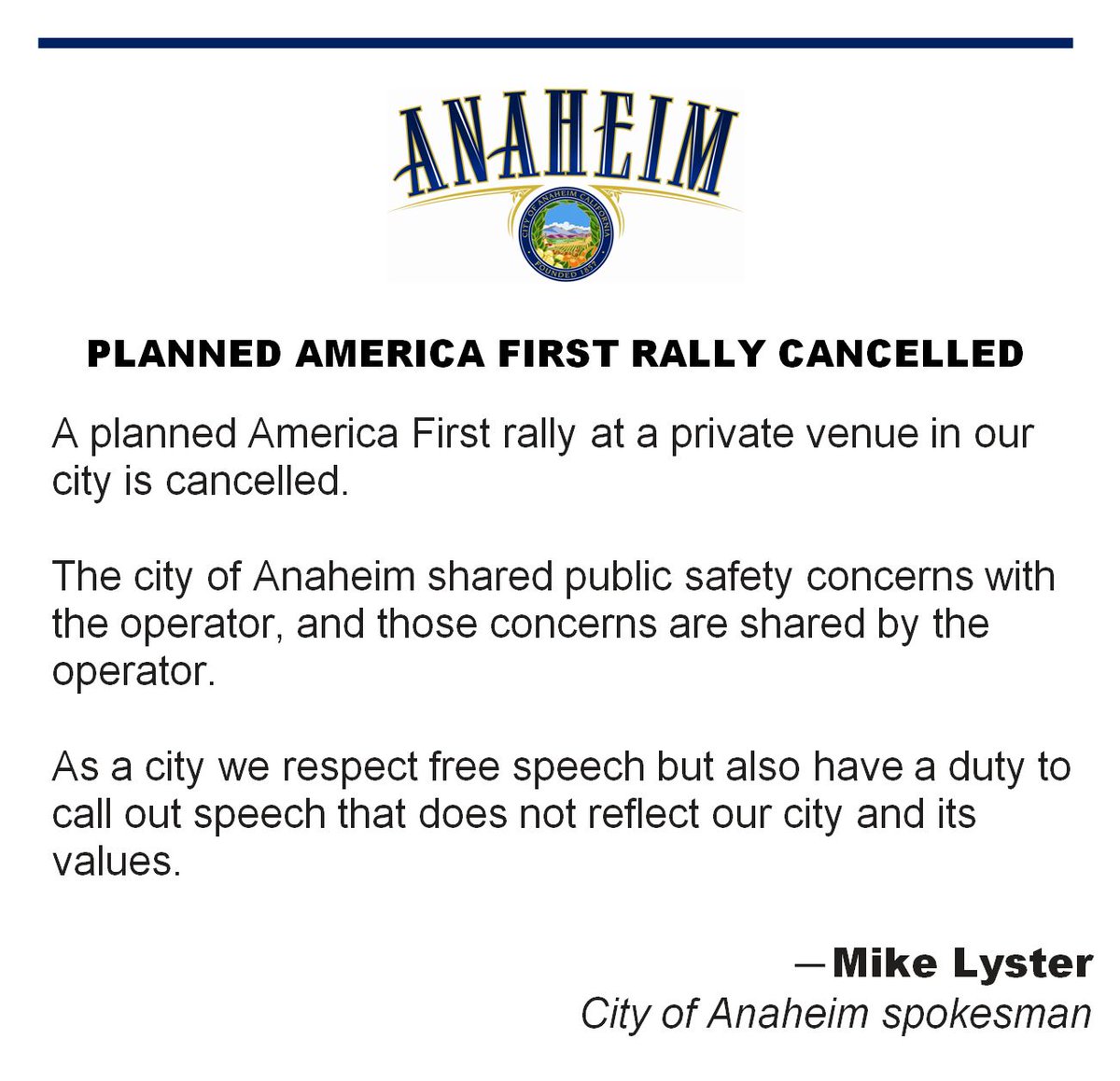 So another words that's not free speech because it's something that you don't agree with so it must be muted lol Good one!
The Universities who have used this excuse have not found a lot of friends in the judiciary.
Putting America first doesn't align with your values?
Public safety concerns as in THERE IS A PANDEMIC AND CASES ARE RISING IN SOUTHERN CALIFORNIA. Not because the two jerks wanting to talk will promote violence
They are just following the administration's lead in pressuring entities to censor and shut down political speech they disagree with. Absolutely unconstitutional. 100%.
@City_of_Anaheim If people have public health concerns they can choose not to go to this event.
And when those people go into my grocery store, unmasked, and breathe their viral particles into the air, then what? Or go into the bank I visit, or the post office? The virus doesn't STAY IN THE VENUE, it gets hosts, and goes out into the community. Have we learned nothing??